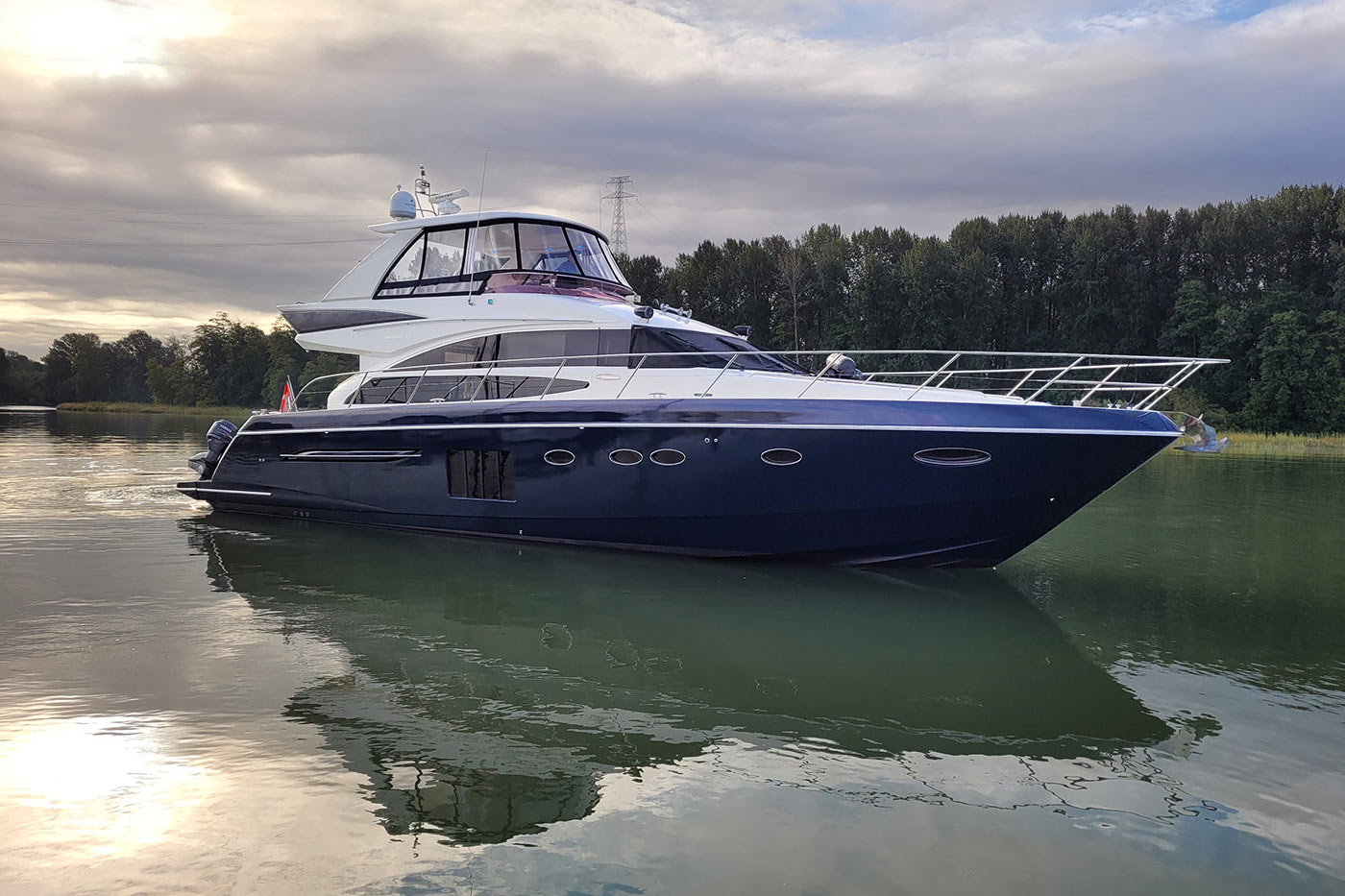 Yacht Solutions for Your Big Boat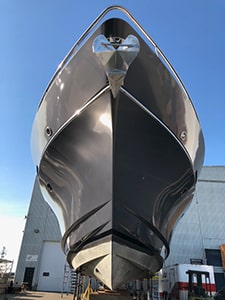 As part of the Platinum Marine Group of companies including Platinum Marine, Crescent Custom Yachts, and Tactical Custom Boats, we have access to industry experts with years of experience in yacht building and repair.
We treat boats 60' and above a bit differently due to their unique needs and availability of shipyard space in the Lower Mainland and Vancouver Island. Often, other work is scheduled on the yacht at the time of the hull wrap so we work with your shipyard and contractors for a coordinated effort.
The biggest benefits for wrapping your yacht hull are the cost saving and the reduced time your yacht will be in the shipyard compared to a traditional painted hull. A painted hull requires extensive labour and is a long process. Vinyl wrapping happens much faster and with less labour hours. A typical yacht can be 50% less in cost than a traditional paint job.
We need a dry, dust-free, non-windy, compatible temperature facility to ensure optimum application. Sometimes tenting is required if a covered facility is not available.
Our experienced installers will plan your project to ensure seams are at a minimum and strategically place for minimal visibility. 
We offer hull prep surfaces such as cleaning, filling, and sanding. We add bootstripes and apply customer-supplied decals such as your boat name or registration numbers.
For an estimate on cost and time to vinyl wrap your yacht hull please contact our office directly at info@wrapboats.ca or call 604-355-3811. Each yacht has different needs and we will arrange for our project manager to meet with you on your yacht to discuss your vision.