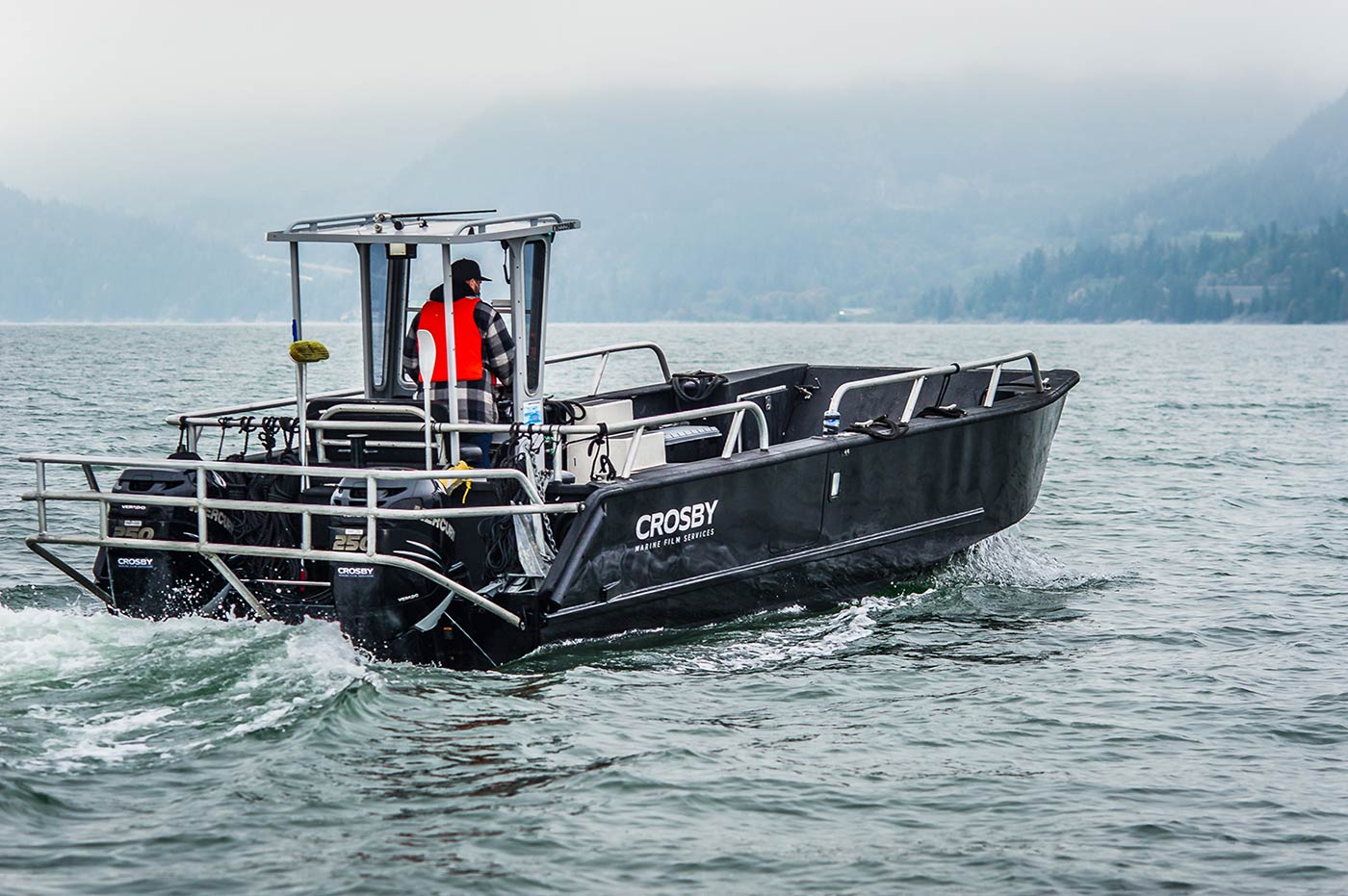 Vinyl Wrap is Good for Business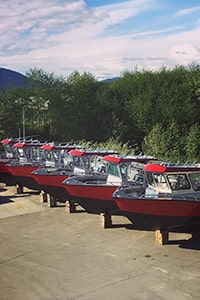 Marine vinyl wrap is an excellent solution for commercial boats as the down time is minimal compared to painting your boat. Your vessel only makes money when it is on the water and our team can get your boat back into the water quickly with a new fresh look.
Our expertise ranges from water taxis, fishing resort boats, oil barges, to full size tourism charter boats. We have wrapped many new-build boats as an alternative finish for the hull and superstructure.
Your boat needs to be out of the water for wrapping. Depending on the size and location of your boat we offer different alternatives for wrap locations. We need a dry, dust-free, non-windy, compatible temperature facility to ensure optimum application. Often trailered boats do not need to come off the trailer for the wrap application. Larger boats can be lifted in several locations throughout the area.
Our mobile team can travel to your location in British Columbia. We have experience wrapping multiple boats during the same project.
We can install your customer-supplied decals such as logos, marketing messages, or registration numbers during your wrap project.
For an estimate to wrap your boat go to Estimate. The more information you give us the better we can estimate the cost of your project.